Ohio
Trump lawyers to face off with Jack Smith's prosecutors over discovery rules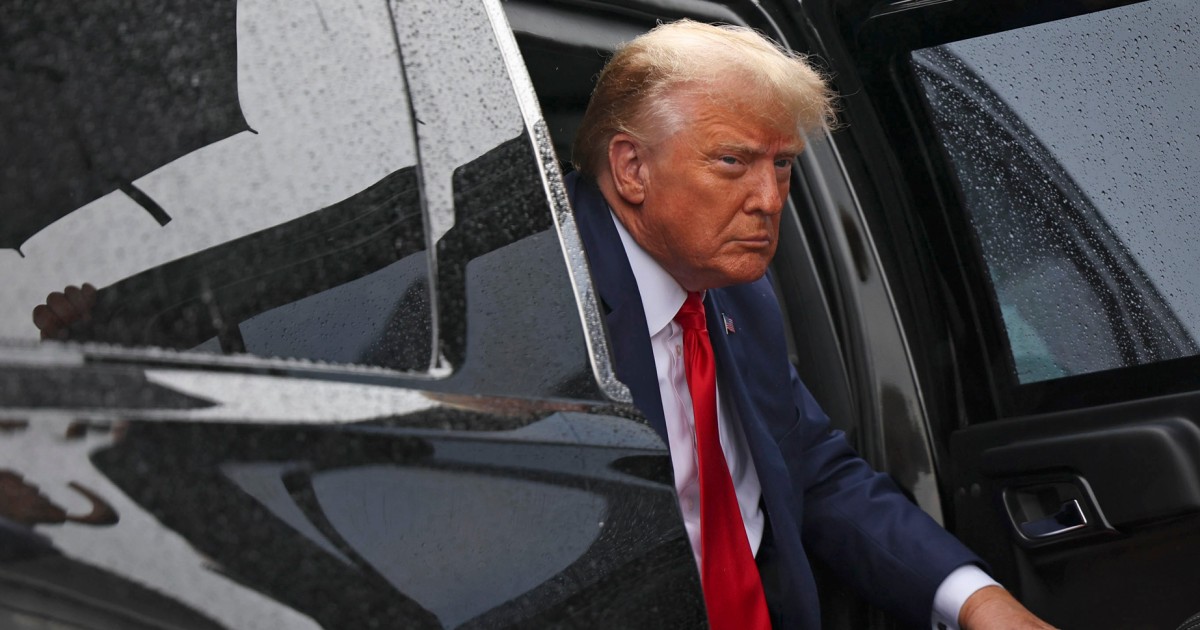 WASHINGTON — Lawyers for Donald Trump and federal prosecutors will appear in a federal courtroom Friday morning to discuss what restrictions could be imposed before a trial on charges related to the 2020 election, including limits on what information the former president can share about the case.
U.S. District Judge Tanya Chutkan is set to consider the restrictions at a 10 a.m. ET hearing before special counsel Jack Smith's team turns over discovery in a case that the government would like to set for trial in January.
Trump, at a high-profile hearing last week, pleaded not guilty to the third criminal indictment against him this year. He is charged in this case, which centers on efforts to overturn the results of the 2020 election, with conspiracy to defraud the U.S., conspiracy to obstruct an official proceeding, obstruction, and conspiracy against the right to vote and to have one's vote counted. A federal grand jury in Washington returned the indictment Aug. 1.
Friday's hearing will center on a protective order requested by prosecutors that would set rules about what information Trump or his attorneys could share publicly before the government turns over discovery materials. Citing Trump's "statements on social media regarding witnesses, judges, attorneys, and others associated with legal matters pending against him" — particularly a Truth Social post that said, "IF YOU GO AFTER ME, I'M COMING AFTER YOU!" — Smith's office said sharing, for example, grand jury transcripts "could have a harmful chilling effect on witnesses or adversely affect the fair administration of justice in this case."
Trump's team has argued that the government was seeking "to restrict First Amendment rights," though, as a matter of common practice, criminal defendants' constitutional rights are routinely restricted. Trump's lawyers argued that Smith's office "requests the Court assume the role of censor and impose content-based regulations on President Trump's political speech."
Smith's team proposed Thursday that jury selection start in December and that his trial get underway just after the new year.
A Jan. 2 trial date, Smith's team wrote, "would vindicate the public's strong interest in a speedy trial — an interest guaranteed by the Constitution and federal law in all cases, but of particular significance here, where the defendant, a former president, is charged with conspiring to overturn the legitimate results of the 2020 presidential election, obstruct the certification of the election results, and discount citizens' legitimate votes."
Trump lawyer John Lauro, previewing potential arguments at trial, said on NBC's "Meet the Press" over the weekend that Trump may have committed "a technical violation of the Constitution" but did not violate criminal laws.
https://www.nbcnews.com/politics/donald-trump/trump-lawyers-face-jack-smiths-prosecutors-discovery-rules-rcna99070 Trump lawyers to face off with Jack Smith's prosecutors over discovery rules