Ohio
Tuskegee Airman, who died in 2022, honored at Ohio ceremony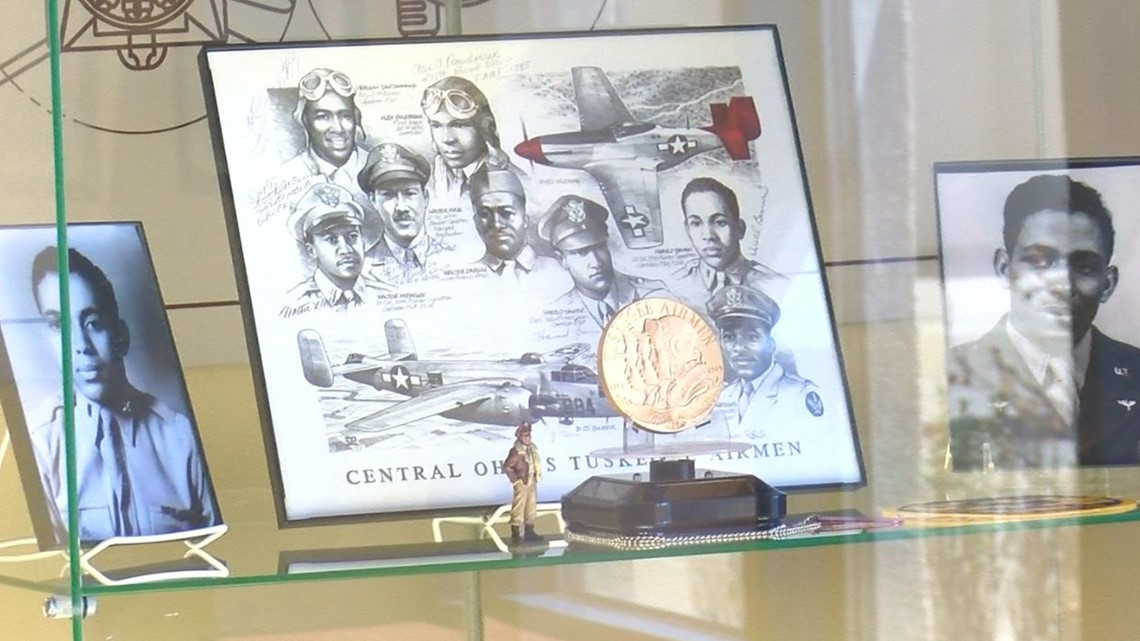 Dr. Harold Brown passed away in 2022, but he will be remembered for a long time for his role as one of the first African-American aviators in the U.S. military.
PORT CLINTON, Ohio — A memorial service was held for the deceased on Sunday. Dr. Harold BrownHe was one of the longest living until his death in 2022. Tuskegee Airmen Pilot of the famous 332nd Fighter Group.
Nearly 400 people gathered to honor Dr. Brown, who had reached the rank of lieutenant colonel while in the Air Force.
"From the beginning, he was a public hero to so many people, children and people of all ages, that we said it had to be public," said Harold Brown's wife, Marsha Bordner said.
And it was grand.
Bordner and the rest of Dr. Brown's family celebrated Dr. Brown's life on March 4 and called on the community to remember his role not only as a Tuskegee airman, but as a dedicated educator.
"He impacted so many lives that I think people come from all walks of life," Bordner said.
A memorial service was held at Liberty Aviation Museum In Port Clinton, Ohio, Dr. Brown was able to frequently share his life and teach history.
"There were 355 pilots who actually deployed and fought in Italy during World War II, creating what is now known as the legend of the Tuskegee Airman," said a friend of Dr. Brown. Gordon Smith said.
Smith himself, son of Tuskegee Airman Luther Smith, attended the memorial service and said Dr. Brown was part of an amazing legacy.
"The adversity they faced, the challenges they had to overcome, the obstacles they endured during their combat flights in Europe all lead to a great story that is part of American history.
Based in Italy, Brown flew 30 flights in 1944 and 1945, protecting American bombers attacking German factories and bases, and fending off attacks from Nazi planes.
"So what they did for America was to give hope and inspiration to so many people," said Dr. Brown's friend Robert Lang.
Lang, son of Tuskegee Airman Donald W. Lang Sr., said the lives of these Airmen deserve to be respected and remembered.
"Get out there and read and understand American history. This is tremendous American history, and there are a lot of stories out there, but if you take the time to look into it with interest, you'll find it stimulating." You can find stories that are like that." Lang.
The CEO of the Liberty Aviation Museum said it plans to expand the exhibit. This is just the beginning of Dr. Brown and Tuskegee sharing his Airmen history.
https://www.wtol.com/article/news/local/tuskegee-airman-harold-brown-celebration-of-life/512-7f1a63cc-f70a-42fe-9bb2-009e9e9f5f6a Tuskegee Airman, who died in 2022, honored at Ohio ceremony