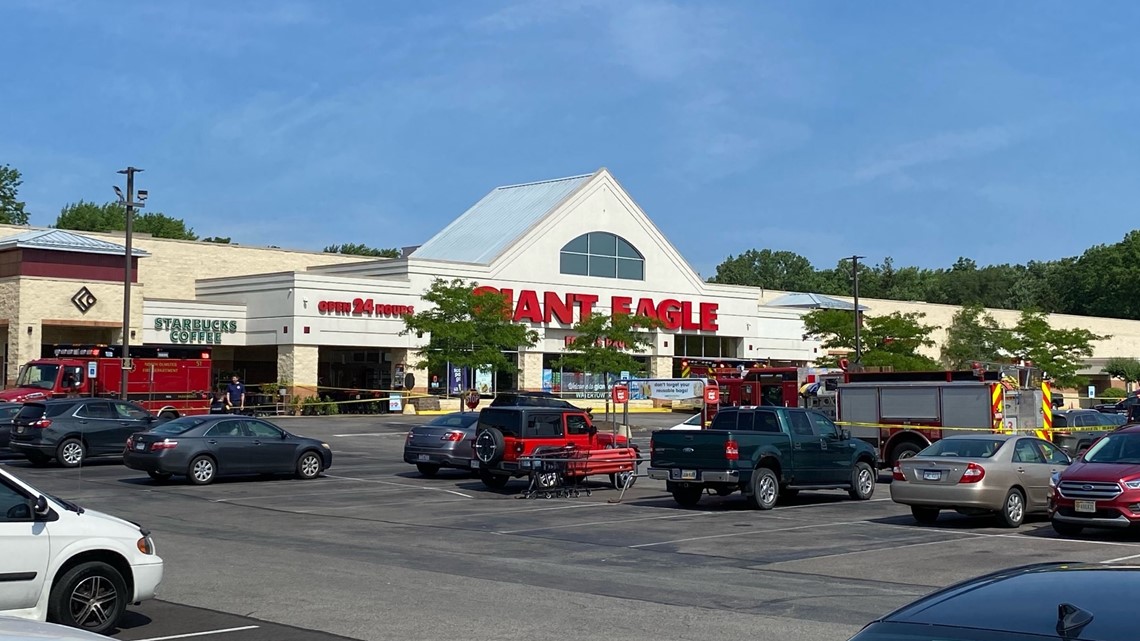 Arriving officers encountered two people with gunshot wounds inside the store.
NORTH OLMSTED, Ohio — The North Olmsted Police Department is investigating an alleged murder-suicide that occurred Sunday morning at the Giant Eagle.
North Olmsted Police said they responded to a call that a gunshot was fired into the store around 9:35 am. Upon arrival, officers encountered two gunshot wounds inside the store.
North Olmsted Police Chief Bob Wagner said he suspected Edward Smith, 60, of Cleveland, shot and killed his ex-wife, a Giant Eagle employee, before committing suicide.
The victim has been identified as Susan Petterson, 63, of Olmsted Township.
According to Wagner, Smith and Peterson were previously married but divorced in 2004.
"I don't think it was an amicable divorce, which may have led to this," Wagner said.
Officials said there were about 67 employees in the store and 200 customers at the time of the shooting.
Giant Eagle issued the following statement to 3News:
"We are shocked and deeply saddened by this needless violence at one of our stores. Our top priority remains the safety of our team members and our customers. "We are grateful for the prompt response of the local authorities and will continue to do everything in our power to respond." Our thoughts and hearts are with all those affected by this terrible tragedy."
North Olmsted Mayor Nicole Daly-Jones also issued the following statement:
"I am deeply saddened by what happened this morning at the Giant Eagle Supermarket in North Olmsted. First and foremost my heart goes out to the victims of this tragedy and their families and friends. I know all Olmsted residents are joining me." "I send them my prayers and support. I have."
Below are photos of the scene.
North Olmsted Giant Eagle Police
Want to be the first to know about the most important local and national news? Download the free WKYC app and get updates directly on your phone. android, apple.
Details from WKYC…
https://www.wkyc.com/article/news/local/cuyahoga-county/active-police-presence-at-giant-eagle-north-olmsted/95-de0f886e-4b13-4f3f-be9f-37e2680514d4 Two dead in North Olmsted Giant Eagle shooting