Ohio
Ukraine accuses Russia of Kakhovka Dam bombing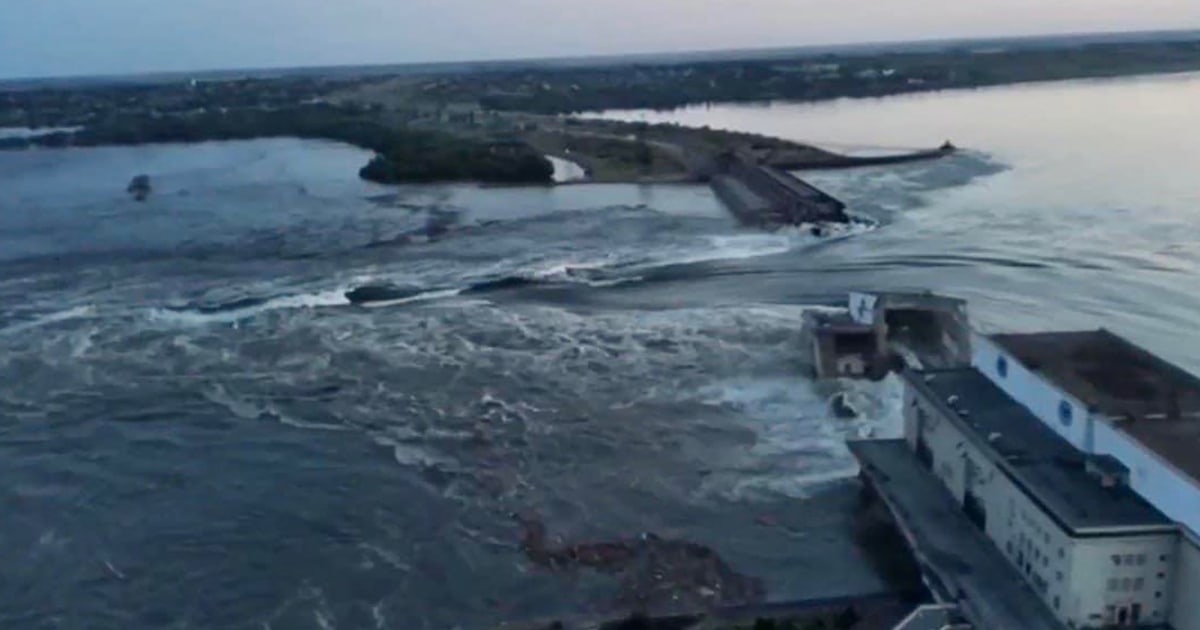 Nuclear power plant risk
Experts speculate that destroying a dam that holds water comparable to that of the Great Salt Lake in the United States could have devastating effects on communities and the environment.
A 30-yard high, two-mile long Soviet-era dam was built on the river in 1956 as part of the Kakhovka Hydroelectric Power Station.
Water from the reservoir helps cool the nearby Russian-controlled Zaporizhia nuclear power plant and provides drinking water for Russian-occupied Crimea.
Ukrainian state energy company Energoatom said the dam failure could have a "negative impact" on Europe's largest nuclear power plant, but the situation was still under control.
International Atomic Energy Agency Said We are monitoring the situation and there was no immediate nuclear safety risk at the plant.
The overall damage that could be caused by a dam failure "looks much more serious" than last year's worst-case scientific model because water levels in the reservoir were so high, a leading water expert said. said.
"This is a massive disaster," said Henrik Orlander Jarmarsson, CEO and founding partner of Swedish hydrological modeling firm Dämningsverket AB. He wrote a "catastrophic dam burst scenario" at the request of UNICEF last year.
Ukrainian counterattack
Tuesday's dramatic development came a day after Russia announced that Ukrainian forces had launched a major offensive to breach defenses on the war's southeastern front.
Reports of heavy fighting from Moscow officials and country officials Influential military bloggers fueled speculation that this could be the beginning of a massive counteroffensive that Kiev has been preparing for months.
Ukraine denied claims that a major attack had been thwarted, accused Russia of lying to sow mistrust, and suggested the long-awaited attack was still ahead.
It is not immediately clear which side will benefit from the dam's damage, but it could hamper Ukraine's military efforts in the south as vast areas of land are flooded.
The Kremlin has made the opposite claim, accusing Ukraine of blowing up the dam after an intended attack failed. Peskov said Tuesday's "sabotage is also linked to the fact that the Ukrainian army has not achieved its objectives, despite launching a large-scale offensive operation two days ago."
The Kherson region, one of four annexed to the Kremlin last year, is only partially controlled by Moscow forces after a previous Ukrainian military offensive recaptured the regional capital of the same name.
It has long been speculated that Ukraine is once again pushing Russian forces out of the region and threatening Russia-annexed Crimea further south.
Reuters and Associated Press contributed.


https://www.nbcnews.com/news/world/kakhovka-dam-ukraine-russia-destroyed-rcna87852 Ukraine accuses Russia of Kakhovka Dam bombing