Ohio
Wheels stolen off cars in Italian Village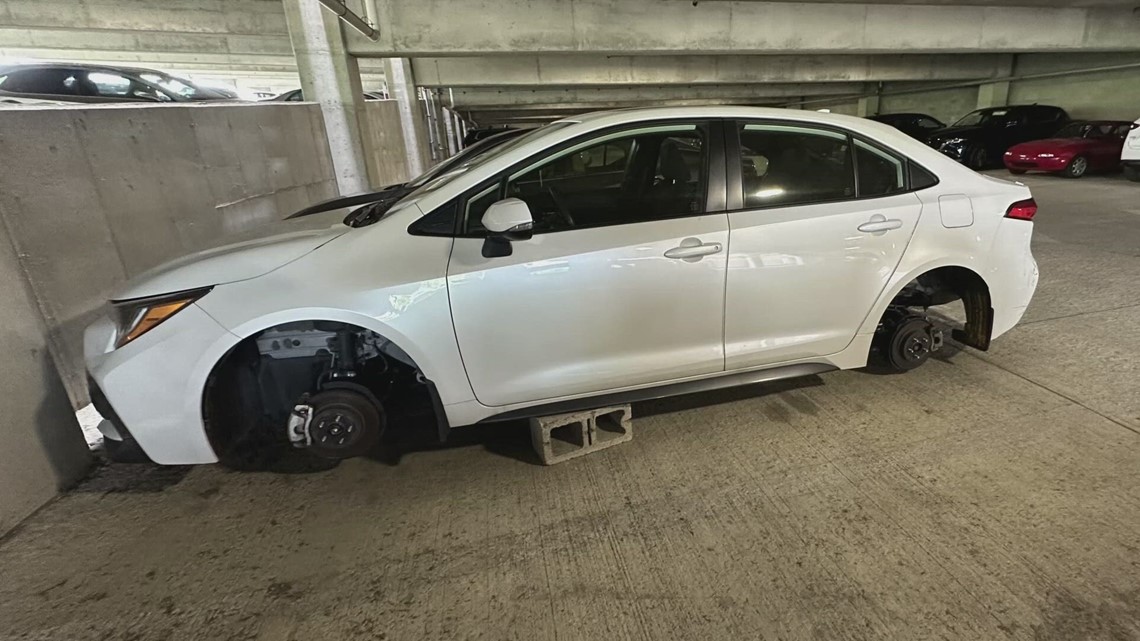 A couple Italian Village Jeffrey Park residents said they had the wheels and tires stolen off their cars over the weekend.
COLUMBUS, Ohio — Jenny Spragg, a Jeffrey Park resident, said her friend was visiting from Cleveland over the weekend. On Sunday morning, they were walking toward her car in the garage there and saw the tires were missing.
"All four of her tires and wheels were stolen, her car was up on like cinder blocks… we were just like so shocked because this has never really happened, we've never seen it happen," Spragg said.
Spragg said they saw at least two other cars in the garage also had tires missing. She said they spent most of the day making calls and figuring out what to do next.
"We had to call her insurance, we had to take pictures, we had to wait for the police to come, we had to see if it was even covered, if she could get new tires or anything like that," Spragg said.
They had to wait until the following morning for the tow truck to come.
"He came at 8 a.m. on Monday morning. He said he did 5 earlier, just that day, of the same exact thing of like getting their tires stolen," Spragg said.
Spragg's friend contacted B and J Towing Service in Johnstown. A representative there said they're frequently seeing newer Honda Civics and Toyota Corollas being targeted, especially the sport models.
The company representative also said tire and wheel thefts are most common on the weekends, but they still receive multiple calls a day about this happening throughout the city of Columbus.
If you think you have a car that could be targeted, there is a way to better protect your tires.
"The police officer told me if you get certain lugnuts that have keys on them, then those will be able to kind of deter the people from taking your tires," Spragg said.
There are three different types of locking wheel nuts that typically range from about $10-$50 and can be purchased from automotive parts stores.
https://www.10tv.com/article/news/crime/wheels-stolen-off-cars-italian-village/530-7f5ec969-0201-49de-bd7c-8c8d23870b24 Wheels stolen off cars in Italian Village