Ohio
With a combined tenure of more than 60 years, Ohio honors the careers of Nancy Love and Janet Howard.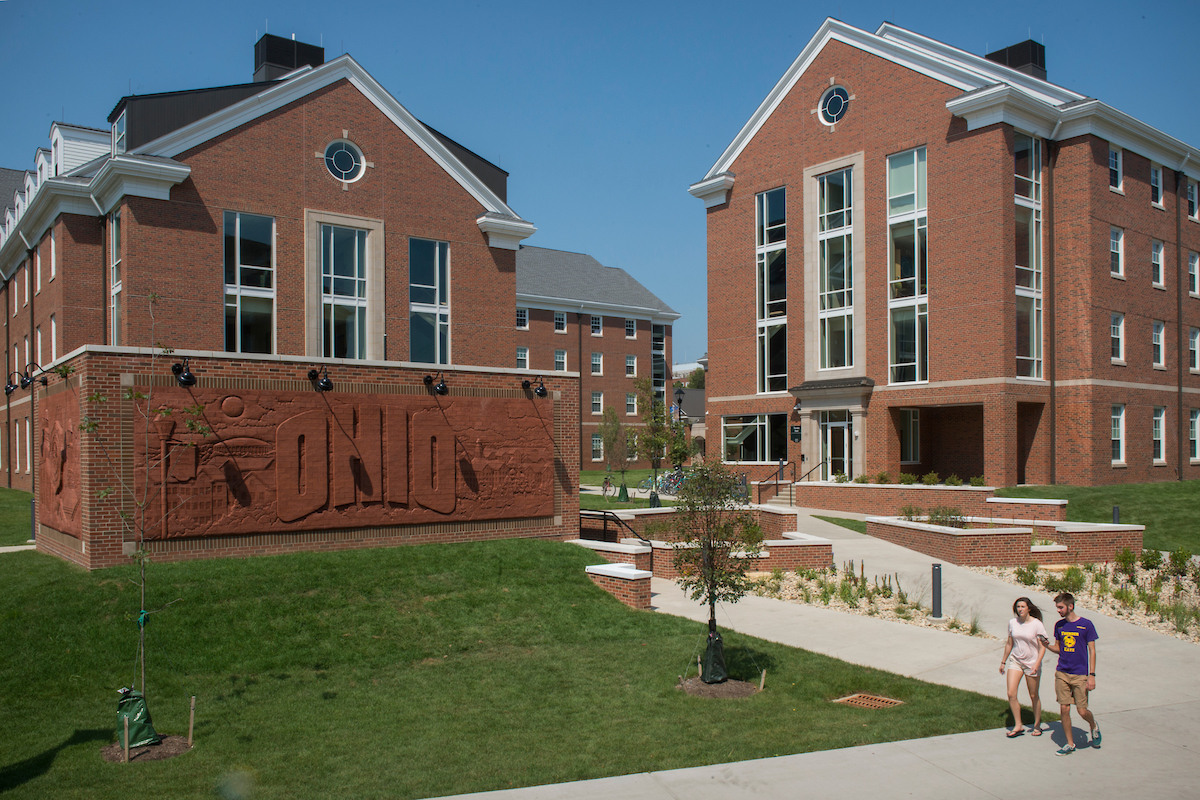 Ohio University bids a hearty farewell to two outstanding administrative specialists Nancy Love and Janet HowardTogether, they have served as the foundational pillars of the Ohio University Housing and Living (HRL) team for more than 60 years. Their remarkable contributions left a lasting mark on the university and the people they met.
In a combined tenure of 60 years, Love (22 years) and Howard (39 years) have helped shape Ohio's HRL department. They are responsible for overseeing a multi-million dollar budget to ensure that the resources allocated to the HRL department are used efficiently and effectively.
Their work has not only kept the department running smoothly, but has also enabled the implementation of numerous programs and initiatives that enhance the overall student experience.
One of the most important aspects of their role is to support students at risk of retention. Love and Howard's caring approach provides struggling students with a net of safety and guidance to persevere on their academic journey.
Jeanine Hacker, Executive Director of Housing and Residence Life, Inc., expressed her deep admiration and appreciation for the outstanding service of Love and Howard.
"With their thoughtful intentions and valuable accomplishments, Janet and Nancy have supported the HRL team in countless ways. Their dedication to student success and their unwavering commitment to the faculty's mission has been truly inspiring," Hacker said.
Love and Howard were more than just administrators. They were the leaders and confidants of the HRL team. Their proven expertise and extensive experience served as a valuable resource for their colleagues. Through their leadership and guidance, he has fostered a culture of collaboration, respect and continuous improvement within the department, leaving a legacy that will shape the next generation of his HRL professionals.
Throughout his career, Howard has acquired key lessons and insights that he believes are most important to success in his field. He emphasized that continuous growth is key, encouraging professionals to learn all aspects of their work and continue to expand their knowledge base and skills. Howard also stresses the importance of living a balanced life and finding joy in your personal and professional journey.
In line with his own experience, Love also provided valuable advice on how to be successful in this field. She advises her aspiring professionals to listen actively, take thorough notes, and feel free to ask questions to gain a deeper understanding of her work. Love also stresses the importance of building connections with her campus partners to foster cooperation and mutual support in achieving her shared goals.
"We are excited for Janet and Nancy to embark on their next journey, and the path they have blazed will continue to give direction to HRL and be filled with positive and personal memories."
The Ohio community would like to sincerely thank Love and Howard for their selfless service, dedication and contributions. Their retirement means the end of an era. But their influence will continue to shape the lives of countless people who have had the chance to know them.
https://www.ohio.edu/news/2023/07/combined-tenure-more-six-decades-ohio-celebrates-careers-nancy-love-and-janet-howard With a combined tenure of more than 60 years, Ohio honors the careers of Nancy Love and Janet Howard.