Ohio
World of Dance Auditions will be held on Sunday at Beachwood's Shaker Dance Academy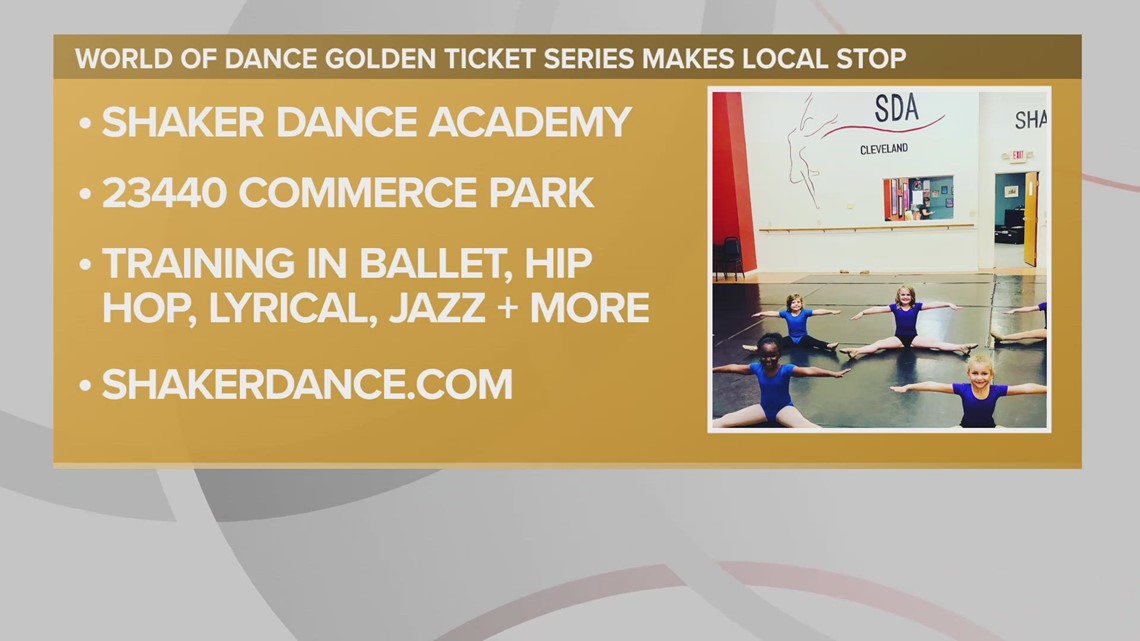 BEACHWOOD, OH — For over a decade, World of Dance has spotlighted the best dancers in the world. But before you can hit the big stage, you have to audition first.
On Sunday, World of Dance will host a Golden Ticket Audition Series in Northeast Ohio.
The Shaker Dance Performing Arts Academy will host World of Dance's official judges and surrounding area studios as part of the series. The organization expects nearly a dozen teams to show up and go all out for a chance to go home with the coveted Golden Ticket.
Golden Ticket winners will be automatically invited to the World of Dance Championship Week in Hollywood, California.
The Shaker Dance Academy is owned and operated by Jonathan and Tracy Webb, a husband and wife duo who met while pursuing a professional dance career. In the early 2000s, after seeing many girls sitting idle at their son's football and basketball games, the two decided to open a studio here in Northeast Ohio.
The Shaker Dance Academy is located at 23440 Commerce Park in Beachwood.Click for more information on the studio and its offerings here.
Editor's Note: The video above previously aired on 3News on April 20, 2023.
https://www.wkyc.com/article/entertainment/shaker-dance-academy-world-of-dance/95-7f4d40f7-04df-4b93-8e4c-9d1567b19381 World of Dance Auditions will be held on Sunday at Beachwood's Shaker Dance Academy